Customer Relationship Management (CRM software)
Elastyc CRM is developing platform for organizing and tracking interaction with potential or existing clients, partners, employees and other contacts.

Elastyc CRM creates contacts database for managing and storing contact history and contact interactions. Each and every new event that is linked to a contact or company (calls, messages, meetings) are logged and all further interactions can be easily planned with integrated tasks.
For each customer, you can track all important informations recorded either by you or your colleagues.Having all the key informations at hand, your employees will be able to establish excellent business relationships with customers.

Sales
Give your team the tools to sell smarter. Elastyc captures lead information directly from your website, schedules follow-up reminders, and generates custom reports to forecast trends. By automating routine tasks, you can spend time on what matters: making connections, building relationships, and closing deals. Increase your productivity without expanding your workforce.
Manage your contacts, explore sales opportunities, identify who your potential customers are and manage your existing ones. Manage time, plan territorial sales, create pricelists and offers, process orders, secure e-commerce (B2B, B2C). Analyze your competition, automate the process, enable partner service, and appropriate reporting.
Marketing
Marketing includes campaign management, e-mail marketing, define targeted marketing and joint marketing, reporting ...
communityMarketing includes campaign management, e-mail marketing, define targeted marketing and community marketing, analyzing and reporting ...


Support
Provide case studies, track products and automate processes, enable self-service and field sales. Organize a customer service with an appropriate help desk. Ensure reporting.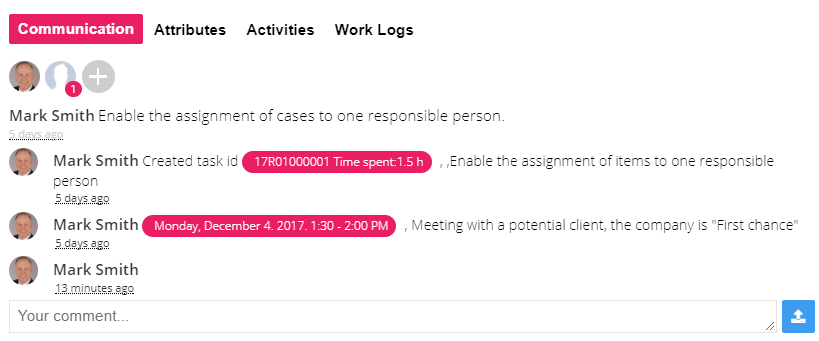 Managing communications
Without good communication, there is no successful business process.
Communication management in Elastyc is done on all organizational levels and by all work subjects. Project manager includes in internal communication all employees involved in task execution as well as all clients involved in realisation of specific project through external communication. At each stage, all participants recieve notification about the status change of the project.
Communication management involves the participation of a large number of people, even from different organizations, communicating in different ways.
COMING SOON